What is Shailene Woodley's net worth?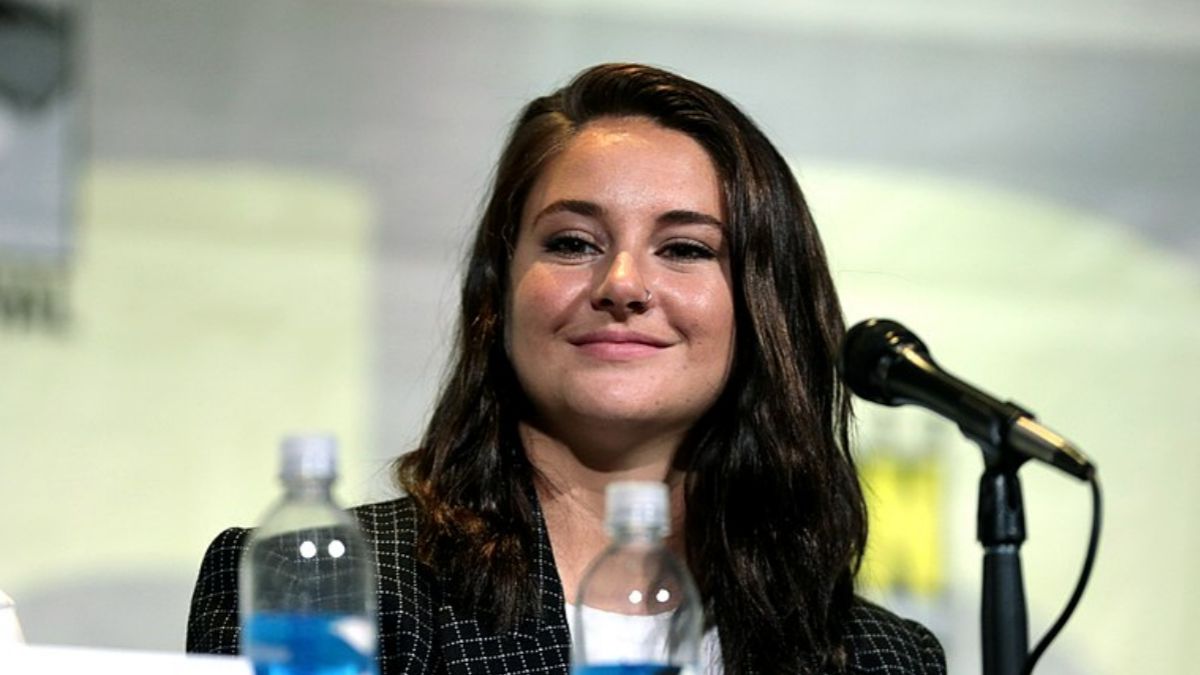 Shailene Woodley, born in 1991, began her professional acting career in 1999 on television, winning increasingly prominent roles until she got the lead role in "The Secret Life of the American Teenager." She made her leap to the big screen in 2011 but it was her appearance in the "Divergent" franchise that was her first blockbuster.
More recently, Woodley played one of the main roles in the HBO series "Big Little Lies". during its two seasons, with Nicole Kidman and Reese Witherspoon. The success of the first season and the streaming wars saw the outlet is giving its star a big pay raise.
How rich is Shailene Woodley?
With her long career and notable lead roles Shailene Woodley has managed to accumulate a comfortable net worth of $12 million, according to celebrity net worth.
Her big break came when she signed a six-year deal to star in 'The Secret Life of the American Teenager' which ran from 2008 to 2013. It was one of ABC Family's most-watched shows about 15-year-old Amy Juergens, played by Woodley, who learns she is pregnant and the effect it has on her and the people around her.
She made it to the big screen in 2011 alongside George Clooney in "The Descendants" where she played Alex, the troubled daughter of Clooney's character Matt King.
After this film, for which she was nominated for a Golden Globe for Best Supporting Actress in a Motion Picture, she had roles in "The Spectacular Now," as well as "White Bird in a Blizzard" before getting her major break on the big screen.
In 2014, she took the main role in the film "Divergent", a film adaptation of the first title in the trilogy of books. For her performance in the first film she won between $250,000 and $500,000 according to The Hollywood Reporter. She reprized the role of Tris for the other two films of the trilogy which grossed a total of $765 million worldwide.
For her role in 'Big Little Lies,' she earned $1.7 million for seven episodes worth around $242,000 per episode. For the second season, HBO paid up a considerable amount for her and the rest of the cast. In Woodley's case, more than double to $3.5 million.
She will appear in the upcoming "Three Women" television series for Showtime.
Shailene Woodley the activist
Woodley is an environmentalist and climate activist. In 2016, she was arrested while protesting against the Dakota Access Pipeline.
She and her mother co-founded a nonprofit All It Takes in 2010. Its mission is to educate young people on the practice of empathy, compassion, responsibility and purpose with the goal of fostering sustainable living and environmental change.
She is also politically active having actively campaigned for Bernie Sanders for his 2016 and 2020 presidential campaigns. She also served on the board of directors of her political organization Notre Révolution.
The love life of Shailene Woodley
Woodley has never been very public about her love life but she almost settled down confirming last year that she and Green Bay Packer quarterback Arron Rodgers were engaged. It came after Rodgers announced the engagement in February 2021 during his acceptance speech when he was named NFL MVP. However, the two separated a year later, but according to People "It was an amicable separation" and "there is no bad blood or drama".