Vlasov shines at the French Grand Prix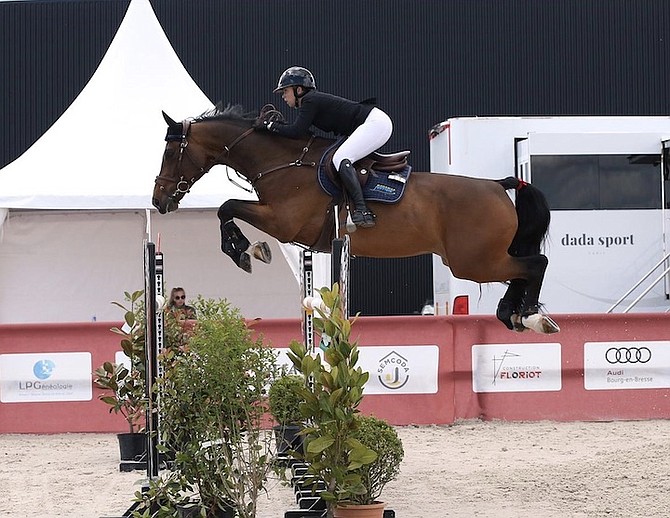 MILLIE Vlasov and Etoc HBC completed two clear rounds in quick time to finish 5th out of 52 at the 1.40m Grand Prix de la Laiterie de Montaigue in Bourg-en-Bresse, France
Equestrian athlete Millie Vlasov and Etos HBC shone in illustrious company during the Grand Prix de la Laiterie de Montaigu 1.40m in Bourg-en-Bresse, France on Sunday May 23.
Vlasov placed fifth out of a field of 52 Grand Prix riders, which included competitors from Sweden, Ireland, Great Britain, Turkey, Spain, Mexico, Switzerland, Australia and France.
Vlasov took the lead early on, attacking with style and verve the 1.40m course designed by French course designer Gregory Bodo. She and Etos soared from the first lap and posted an effective jump-off time of 43.53 seconds, making her the runner to beat and prompting the French announcer to declare the pair "superb!"
In the end, the performance was strong enough to secure fifth place in the big field, with just four riders including Brice Brassart (France) and Charlotte Mcauley (Sweden) able to beat the quick time of Vlasov and Etos.
"I'm so happy. He was amazing," said an elated Vlasov giving Etos all the credit.