The Deification of Haute Couture: The Biggest Threat to Sustainability?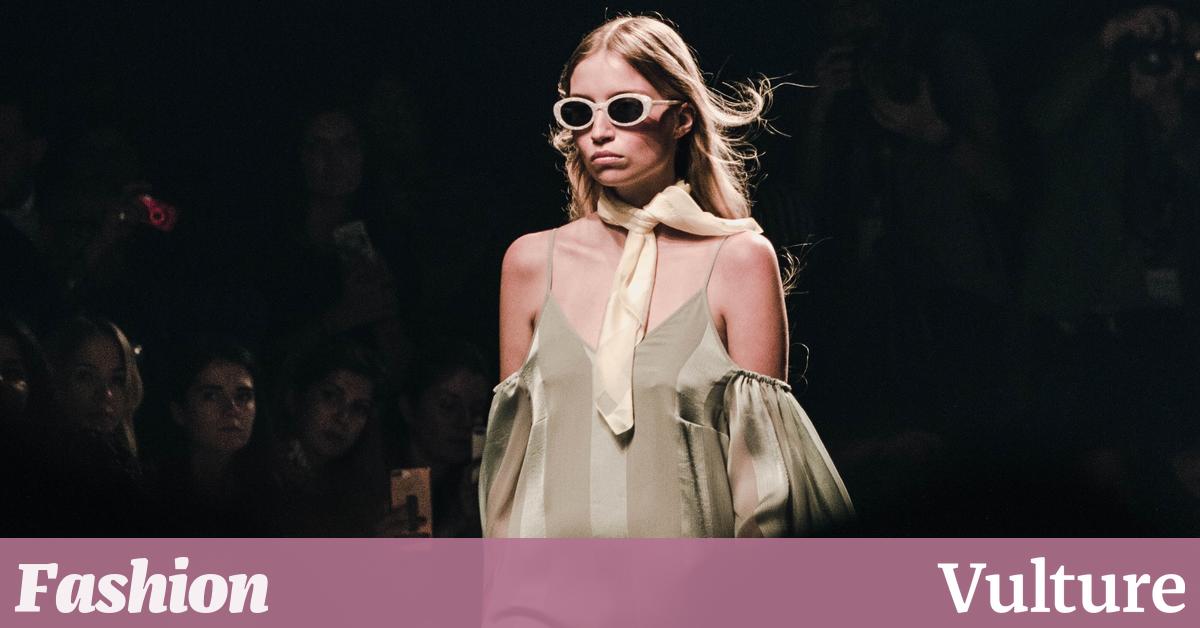 Once her favorite buzzword, the term "diversity" is quickly becoming a ghost of fashion's past. In its place haunts a new expression that torments the lips of the industry and its commentators: sustainability. The green scene has been set and fast fashion is presented as its ultimate villain. However, on closer inspection, our Big Bad might just be the surprisingly wicked grande dame we've adored all along.
"Overconsumption is arguably rooted in overproduction"
Naturally, the mind returns to Miranda Priestly's infamous cerulean blue monologue. While Streep's character intends to bolster the bastion of high fashion in a positive way, it may be more beneficial to view this dictatorship as the crux of why the industry is so unsustainable in the first place. The cerulean blue morphed into Pierpaolo Piccioli's showy Valentino pink, starting in his 2022 Ready-to-Wear collection. It's since graced the red carpet to the likes of Zendaya and Simone Ashley, as well as making an appearance on the steps of the Met this year. Therefore, I wouldn't be surprised to see color dyed onto clothing from fast fashion hotspots soon, just in time to match the pink sunset skies of summer.
VALENTINO PINK SPOTTED AT THE 2022 MET GALA
Why do we continue to absolve haute couture of criticism in the sustainability conversation? We hasten to condemn fast fashion to encourage overconsumption; a take that, at best, rightly criticizes those who choose to parade the £5,000 Shein carries on social media and, at worst, reads as unmistakably classist towards those who buy into fast fashion out of necessity. Of course, the overconsumption argument is valid. Derived from the capitalist model which encourages consumers to feel an affinity for new fashionable clothes. Fast fashion responds to the psychological need to be attractive and accepted.
However, it is not only consumers who are to blame. This overconsumption undoubtedly finds its roots in overproduction, whose haute couture carries an overwhelming credibility. It's haute couture that produces huge collections twice a year for the fashion shows, paving the way for fast fashion to do the same at an alarming rate. It's high fashion that uses these runways to dictate the latest colors and silhouettes that will dominate both the online and physical main streets. No fashion trend is an island, and haute couture has definitely made it that way.
"We even have saving with the subconscious objective of coming across vintage Prada"
In the end, high fashion was relieved of this criticism because of the most expensive deification. Ourselves saving with the subconscious goal of stumbling upon vintage Prada. The term haute couture itself draws wispy veils of glamor and exclusivity, and we're playing into that. Perhaps most obviously when we roll our eyes at guest influencers at high-profile events like the Met Gala, but watch adoringly when extremely wealthy celebrities attend the same events. This restricted access to haute couture places it on a pedestal that only socialites can reach, perpetuating the glorification of the industry.
Are the cogs of fashion ultimately unsustainable? The term sustainable fashion itself sounds like an oxymoron. Sustainable expressing a need to be maintained. Fashion refers to the revolving door of styles enacted by luxury fashion houses. Thus, it is increasingly clear that the only sustainable way to participate in fashion consumption is to drastically reduce consumption itself. Caring for the clothes we already own and creating a personal style beyond the most insidious trends and micro-trends, although this seems impossible given the stranglehold high fashion places on us. Therefore, our first step in creating a more sustainable fashion industry must be to lift the long-drawn curtains that we have invariably helped close.
University is the independent newspaper of the University of Cambridge, established in its present form in 1947. In order to maintain our editorial independence, our print newspaper and news website receive no funding from the University of Cambridge or its colleges constituents.
We are therefore almost entirely dependent on advertising for funding and expect to have a few difficult months and years ahead.
Despite this situation, we will be looking for inventive ways to seek to serve our readership with digital content and of course in print!
Therefore, we ask our readers, if they wish, to donate from as little as £1, to help cover our running costs. Thank you very much, we hope you can help us!