Simon Birmingham accuses journalists of diplomatic disagreement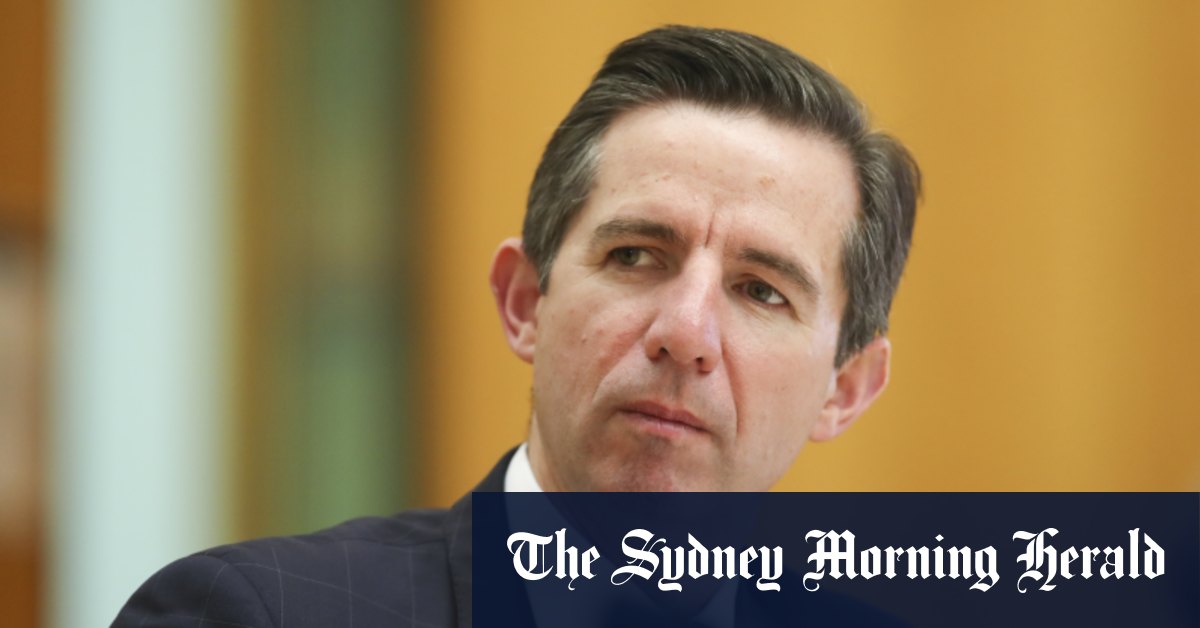 "Do you think he [Mr Morrison] lied to you? Shields asked.
"I don't think so, I know," replied Mr Macron.
Tory Maguire, editor-in-chief of The Sydney Morning Herald and Age, said "anyone who watched the exchange could see that Emmanuel Macron knew exactly what he was saying".
"We are not investing in sending senior journalists around the world to ask presidents questions using a political narrative," she said.
"Bevan asked the right question at the right time, which good journalists do. "
Deputy Opposition Leader Richard Marles said the Morrison government "accused journalists of Scott Morrison's botched management of national security."
"The facts are simple, Scott Morrison disclosed a private communication to distract from himself," he said.
Loading
"Now, in a foolish attempt to deflect attention from this huge error in judgment, Simon Birmingham is now blaming journalists for doing their job."
French Ambassador to Australia Jean-Pierre Thebault said this week that the leak of the President's text message was an "unprecedented new low" that has raised questions about whether other countries can trust the President. 'Australia.
"You don't behave like that when it comes to personal exchanges of leaders who are allies," he said.
"But it also sends a very worrying signal to all other states: 'Watch out, in Australia there will be leaks, and what you confidently say to your partners will ultimately be used and militarized against you."
Trade Minister Dan Tehan sought to dispel questions over Mr Macron's text message leak, saying the federal government was trying to move forward.
"I think the Prime Minister said it very well when he said 'let's not rake the hot coals'. Let's move on, "Tehan told ABC Breakfast.