Seth Brown: Love and Parachutes | Columnists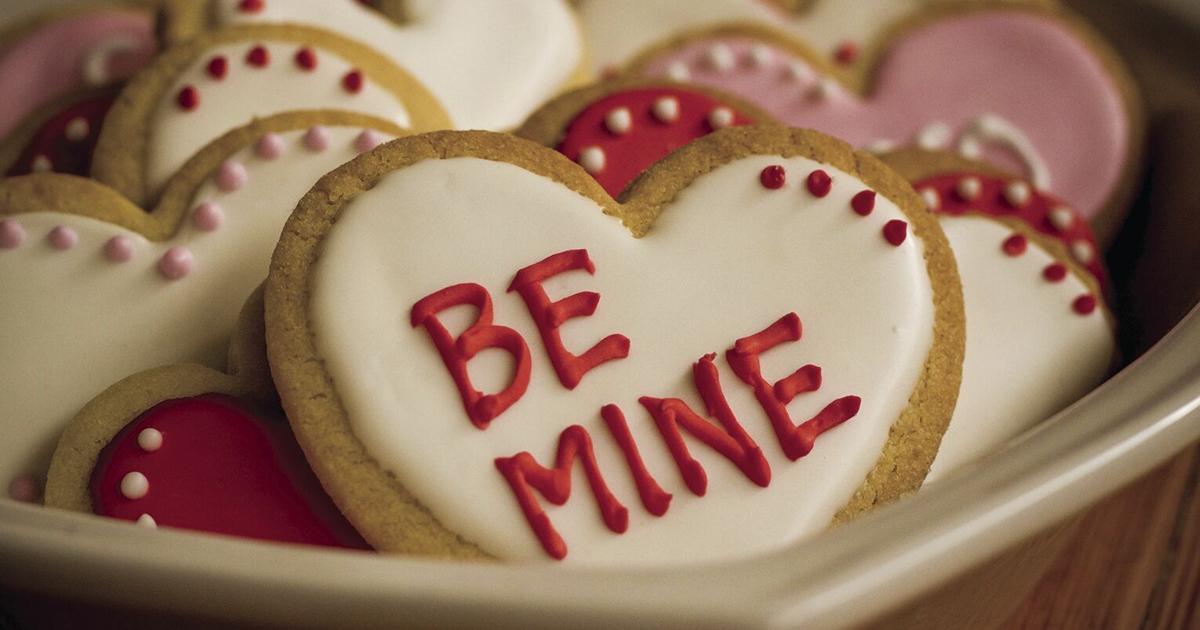 Break out your little chalk-scented hearts marked with a word, because it's Valentine's Day!
Some people just don't appreciate this day. Does it fall in the worst month of the year? Yes. Is the weather outside horrible? Yes. Is the mascot a flying baby with a dangerous weapon that every parent should know how to keep out of reach of even non-flying babies? Yes indeed.
But does it make singles unhappy with their lack of a romantic relationship, while pressuring people in relationships to tick a box by supporting the romantic-industrial complex with flashy purchases rather than expressing love? by constant support and affection over time? Yes too.
Oh, that's right, I hate Valentine's Day. I almost forgot. Nevertheless, like the coronavirus, love is in the air. And humanity continues to try in vain to understand it. Sixteenth-century poets asked, "What is love?" and the guys from "A Night at the Roxbury" nodding at the bar added, "Baby don't hurt me," a reference I can't believe is now a quarter century old.
It's still hard to say definitively what love is, because there are so many kinds of love. But, I can say what my least favorite type of love is, and that is the state of misery that comes from the saddest love. The second saddest love is when the love is your combined score over a three-day tennis tournament. But, it's still not the saddest love. Almost, but not quite.
Yes, the saddest love is unrequited love, love that, like a gift from my book, is never returned. Emo teens have been lamenting unrequited love for hundreds of years, but thanks to modern advances in technology, it's never been easier to fall for someone who doesn't know you exist.
If you fall in love with a famous skydiver you watch on YouTube, or a lawyer you follow on TikTok, or the Ghostbusters, you're in what's called a parasocial relationship. (Or a paralegal skydiving paranormal relationship.)
This has become incredibly common during the pandemic, and indeed, it can be very confusing if liking and commenting on social media posts are also the main ways to interact with your real-life friends these days.
But, the difference is that your friends know you and will sometimes want to continue the conversation, or at least end the conversation by making fun of you in a personalized way. Parasocial relationships, on the other hand, are one-sided. Even if the famous object of your affections is aimed at his general audience, he is not your friend and does not like you specifically.
Our love for a celebrity is, inevitably, unrequited. Which makes it more of a crush and barely love.
But it can certainly to feel like love. This can be good for single people who need pretend socialization or for young children who need to conceptualize relationships before having a real one. But it can also be a bad thing when people form strong attachments and identifications with famous people who don't care about them.
These people will take umbrage if you say negative things about the object of their one-sided love, whether that object is a president named Joe, or a podcaster named Joe, or, in some cases, even presidents and podcasters not named Joe.
Not that I have anything against presidents and podcasters named Joe. Joe Biden was among my top 12 Democratic primary candidates of 2020, and I've always thought Joe Rogan was one of the 12 funniest cast members on "NewsRadio."
But, they deserve to be called out for their failures. You don't date them, you don't have to defend them. (Heck, even if I was dating someone, if it was pointed out that they made it harder for millions of Americans to deal with their student loan debt, or made additional racist comments as entertainment, I wouldn't just dismiss it.)
Of course, it's easy for me to say that, since I don't like any famous Joes. But those famous Joes don't like you either. So I would encourage people not to base their identity on the parasocial relationship of loving a celebrity, because if the creepy winged baby with the dangerous weapon didn't attack you, is that really love ?
To paraphrase the guys from "Roxbury," "What is love? Baby didn't hurt me."
Seth Brown is an award-winning humor author, the author of "My Toaster's Disapproval," and would never say how much he loves Paralysis. His website is RisingPun.com