Saints-R-Us | Faith | victoriaadvocate.com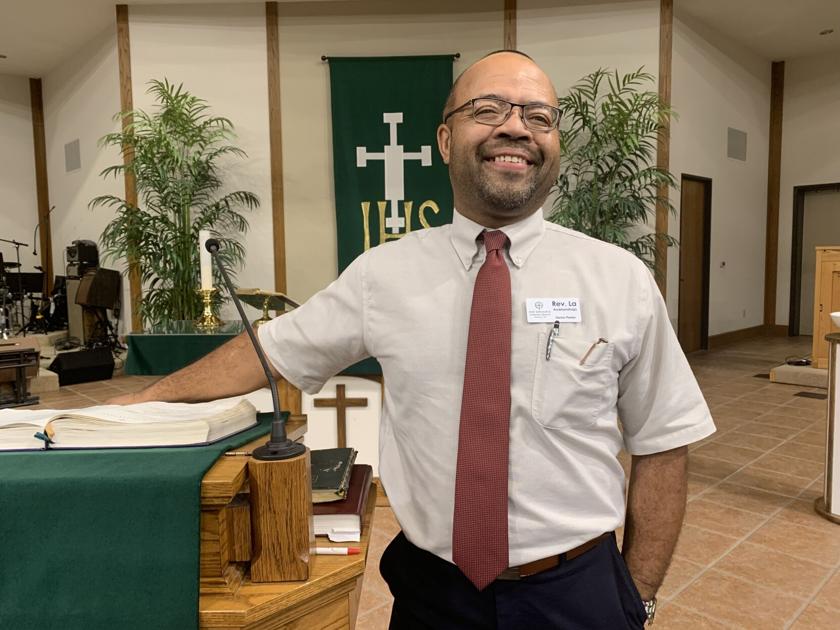 Within the Roman Catholic Church, Methodist Church, Lutheran Church and other Protestant denominations, last Monday was All Saints' Day. It is a day when Christians recognize, celebrate and honor all the saints in our Christian church and in our history.
However, as a Lutheran, I admit that we don't talk much about saints on the Protestant side of Christianity. We often leave that to our Catholic and Orthodox brothers and sisters. We don't talk about it much, maybe because we're afraid to make idols of them, or maybe we've been taught that you have to be dead in Christ to be a saint. But when we talk about the saints, it means that we have to talk about death, a topic that is often uncomfortable and avoided by most people.
Either way, let us ask the obvious question: "What is a saint?"
Well, the answer to that question depends on who you are asking the question to and how they practice their faith. For some, the saints are those who died and gave their lives in the service of Jesus Christ and his church. Often we call them "martyrs" of the faith. For others, the Saints are famous deceased people, the heroes and martyrs of the Church, who had such an influence in their lives that they can bring our prayers to the ears of God. And there are still those who would define a saint as someone who lives and supports a wicked and unbearable person. Therefore, we often write to ourselves, "She / He must be a saint to endure him / her!"
And then, for someone who has lived in the Twin Cities of Minnesota for the past 34 years, a saint is someone who plays for the St. Paul Saints, a minor league baseball team, or a saint is someone. 'one who plays football for the New Saints of Orleans. So the definition of a saint varies, depending on who you ask.
However, for practicing Christians at all levels, a simple definition of a saint is: "He is someone in whom and through whom shines the light of God and the love of Christ Jesus is lived." That's what a saint is. It is these individuals who have improved the lives of those around them.
Yes, the saints are those people who have shown and revealed the love, grace, and goodness of God to us in ways that we cannot begin to measure or imagine (1 Corinthians 1: 2). They inspire our faith. They lead us to live a good life. They show us what is important and what matters in life. They give of themselves so that we can live. And when they leave this world, we miss them.
So, which saints do you remember in your life? Who has helped to shine and reflect the light of God a little more in your life? Whoever they are, it is never too late to give thanks to God for them, even when All Saints' Day has passed.
Now, given the above definition of a saint, it goes without saying that you don't have to be dead to be a saint. For as long as you are someone in whom and through whom the light of God shines, and you live each day reflecting Christ's love for others, you are no less holy than those who have come before us. Therefore, do not wait until you are dead to be a saint. Live as one today, and every day, in your words and actions. Amen.
Reverend La Andriamihaja is Senior Pastor of Our Saviors Lutheran Church in Victoria.