Celtic will play in Australia, when are they coming, who will they be playing, Ange Postecoglou, Rangers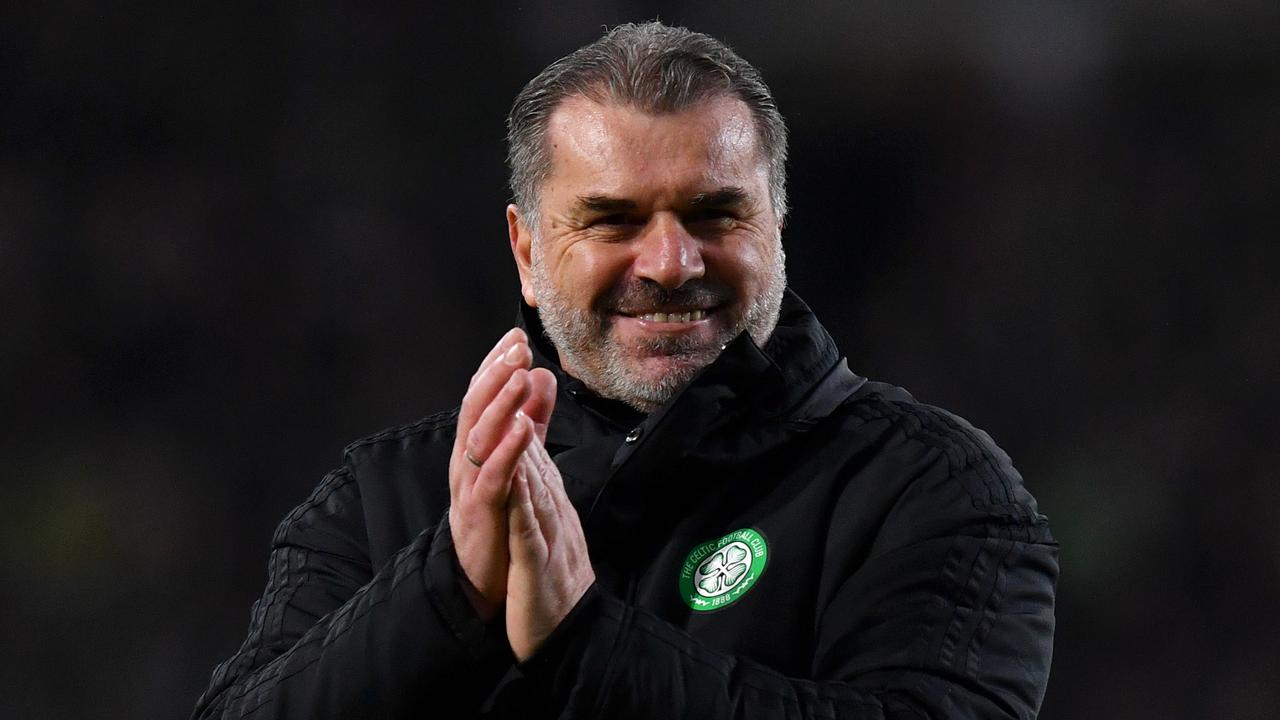 Ange Postecoglou will return home for the first time in "almost three years" as Celtic have announced they will take part in a four-team tournament in November in Australia.
The Hoops will enjoy a five-week break from Scottish domestic football later in the year due to hosting the Qatar World Cup in November as Postecoglou look to keep their side fit and fire ahead the start of the second half of the Scottish Premiership in December.
Watch the best footballers in the world every week with beIN SPORTS on Kayo. LIVE coverage of LaLiga, Bundesliga, Ligue 1, Serie A, Carabao Cup, EFL and SPFL. New to Kayo? Start your free trial >
Celtic will take part in the inaugural edition of the Sydney Super Cup, a new four-team football mini-series featuring two top international clubs taking on Sydney FC and Western Sydney Wanderers.
The Sydney Super Cup will be contested again in 2025, and Celtic will join bitter rivals Rangers for the first edition of the tournament, which will see the two play their famous derby outside of Scotland for the first time.
Celtic's fan base in Australia has only grown with each victory since Postecoglou took over the club, and the former Socceroos boss is delighted to have the chance to take the team home.
"I haven't been home for almost three years by the time this happens so I'm super excited," Postecoglou told Celtic's official website.
"The club have obviously been there many times before and I know how passionate Celtic fans are about the football club so we can't wait to be there."
MORE COVERAGE
Leeds name Bielsa successor in major 12-game bet as club flirts with relegation
Russia EXCLUDED from World Cup 'until further notice' after backlash
PL Talking Pts: 'Black hole' highlights Man Utd problem; The 'ridiculous' call shakes the league
Postecoglou remarked on the club's close ties to Australia, with a number of Australian stars wearing the famous green and white hoops of the Glasgow outfit.
"It's a homecoming in many ways," Postecoglou said.
"That's where my roots are, that's where I grew up and I know that since I've been in this job at Celtic, people follow my journey whether they know me or not, and I will have a great sense of pride to return to Australia as manager of Celtic.
"It will be special.
"The club has always had a strong connection to Australia, and I know how passionate the supporter groups are there and how they follow the club, whether it's Tommy Rogic or Scotty McDonald, or Jackson Irvine – people who have been through the club – and now I'm a club manager.
"And I think the general Australian public will be very proud to have one of their own at the helm of such a famous club."
The 56-year-old also thinks it's 'extremely important' to give something back to Celtic fans living in Australia with their feverish support often occurring in the wee hours of the morning, as he hopes they will create a special atmosphere during matches.
"It's hugely important because I don't take the distance between here and home for granted, and you have to understand that for people to be passionate about a football club that's on the other side of the world, most of them watch our matches in the middle of the night," Postecoglou said.
"So for them to be able to share it with other people they follow this club with and watch the team live will be a special moment for them.
"And it will create, I think, a unique atmosphere that only a Celtic crowd can provide.
"So for Australian sports fans, they will realize that is something special."