#BoycottFabIndia trends after clothing brand's latest ad campaign goes viral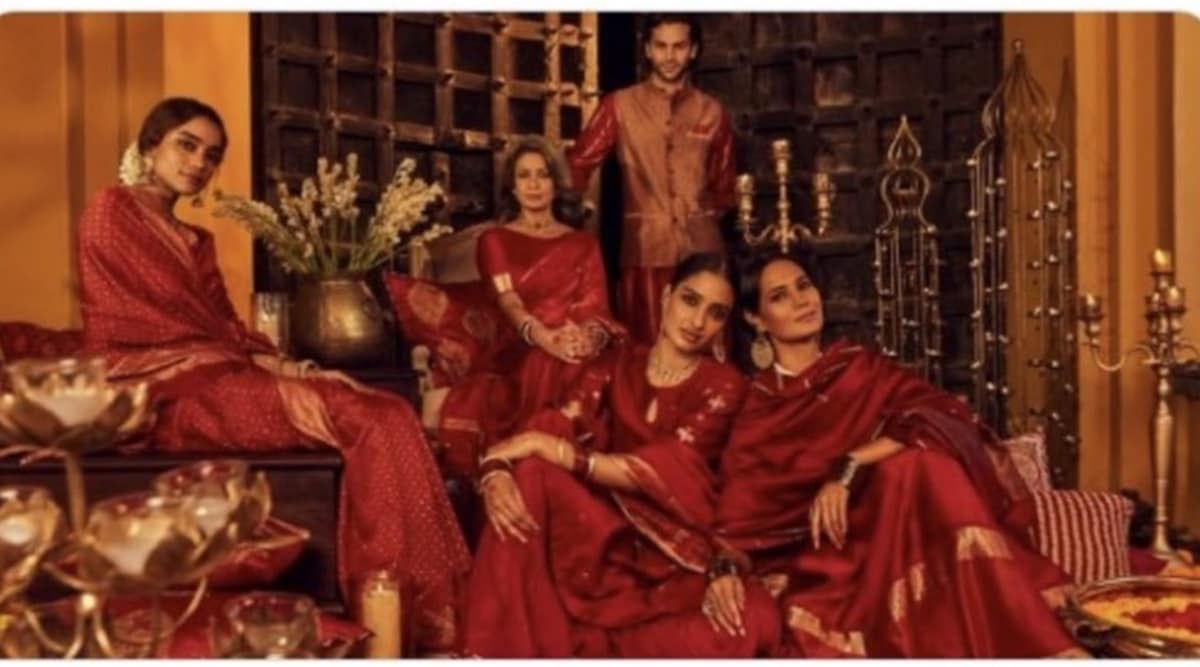 Popular clothing brand, FabIndia, a favorite of many who like to wear their "ethnic print" kurtas, has found himself embroiled in a controversy over their latest tweet. The tweet had promoted their latest clothing collection, titled "Jashn-e-Riwaaz," which was meant to be a big launch, to fit into the ongoing holiday season. FabIndia tweeted the collection on October 9 with the post: "As we host the Festival of Love and Light, Jashn-e-Riwaaz, by FabIndia is a collection that beautifully pays tribute to Indian culture…". The post featured men and women adorning party Indian ethnic clothing in a vibrant shade of red. The tweet was deleted by FabIndia on Monday after an outcry erupted on social media essentially accusing the clothing brand of "harming the Hindu festival of Diwali."
Soon the #boycottFabIndia hashtag began popping up on Twitter, with many users calling for an immediate boycott of the brand. BJP President Yuva Morcha, Tejasvi Surya, also joined the outcry on social media and tweeted: "Deepavali is not Jash-e-Riwaaz. This deliberate attempt to Abrahamise Hindu festivals, featuring models without traditional Hindu outfits, must be denounced. And brands like @FabindiaNews face economic costs for such deliberate mishaps, "wrote Surya, who also tagged FabIndia in the post, and linked the tweet in her post. Many other netizens called FabIndia for having unnecessarily tried to infuse religions and for trying to impose a "secular" worldview on a Hindu festival. Uttarakhand MLA Rajkumar of BJP also posted much the same. "Deepavali is not Jash-e-Riwaaz… Period !!! Looks like Fab India did this on purpose to hurt Hindu sentiment. #BoycottFabIndia, "wrote Rajkumar, who attached a screenshot of FabIndia's original post.
https://www.youtube.com/watch?v=edTSA27v5qU
When The Indian Express reached out to FabIndia for a response, the company shared their take on the whole issue. "At Fabindia, we have always defended the celebration of India with its myriad traditions in all colors. In fact, "Fabindia – Celebrate India" is our slogan and also a wordmark. Our current product capsule under the name Jashn-e-Riwaaz is a celebration of Indian traditions. The phrase literally means that. The capsule is not our collection of Diwali products. Our Diwali collection is called "Jhilmil si Diwali" has not yet been launched. Please keep an eye. It's going to be beautiful, "we read in the press release published by FabIndia.
FabIndia started in 1960, with a single store in 1960 by John Bissell. Today, after 61 years, it has grown into an established chain, with several stores in almost every major city in India. They have made a name for themselves in the "Indian-ethnic" space, and they promote this aesthetic in their lines of clothing, furnishings, decoration and furniture. FabIndia, lately, is not the only brand to have faced the wrath of Internet users. Earlier we had jewelry brand Tanishq, which was ruthlessly trolled for its ad promoting interfaith marriages, and last month Manyavar, another clothing brand came face to face with #boycottmanyavar, when a new ad starring Alia Bhatt addressed the tradition of "Kanyadaan" in Hindu weddings.
?? For more lifestyle news, follow us on Instagram | Twitter | Facebook and don't miss the latest updates!