Bezos threatens to push DiCaprio off a cliff after viral footage of his girlfriend and actor surface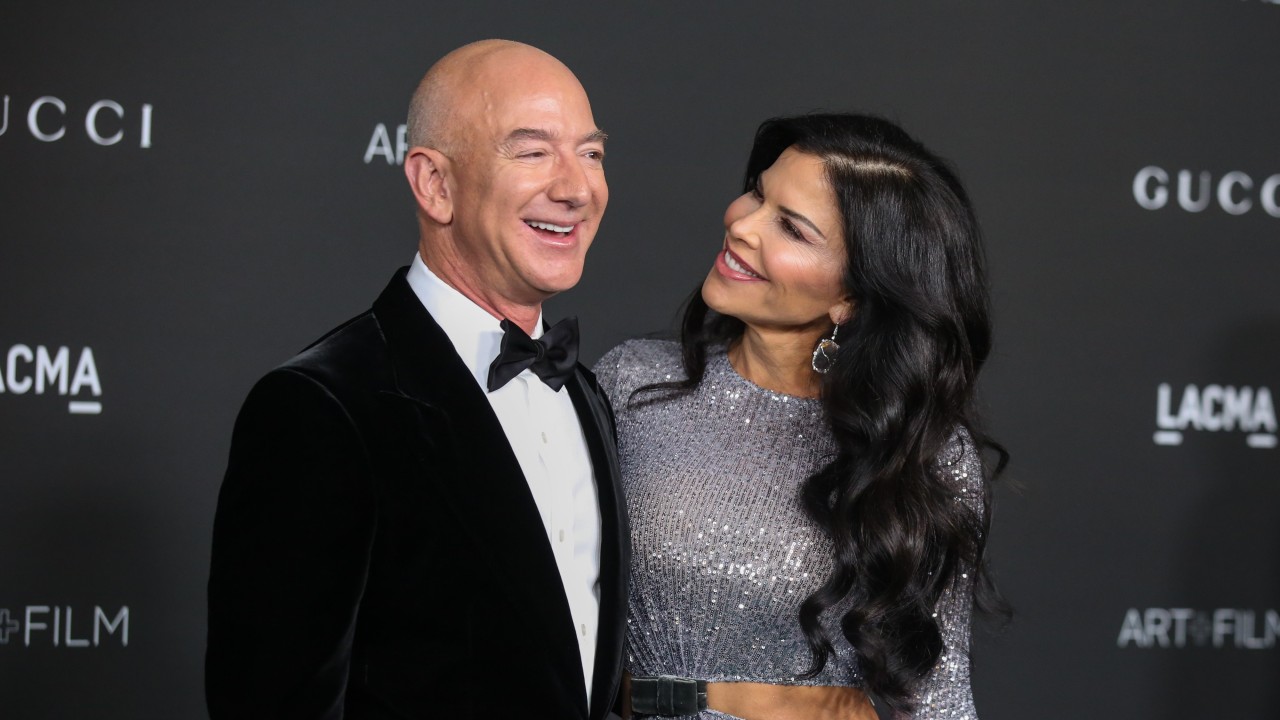 Amazon founder Jeff Bezos jokingly threatened movie star Leonardo DiCaprio after footage of his girlfriend Lauren Sanchez speaking with the famous actor went viral.
A viral video of Amazon founder Jeff Bezos' girlfriend chatting with Leonardo DiCaprio prompted the second richest man in the world to jokingly threaten to push the actor off a cliff.
Social media users claimed that Mr Bezos' girlfriend appeared in love with the Hollywood star in the short video and called the actor a potential love rival.
"Jeff Bezos' daughter literally forgot she was holding the hand of the richest man in the world as soon as DiCaprio gave her a hug," one user said.
Another said: "We all have this 13-year-old girl inside of us who would completely take over when we had our celebrity crush."
The clip shows Ms. Sanchez smiling at DiCaprio during a short chat with Mr. Bezos by her side at a gala in Los Angeles on Saturday.
Ms. Sanchez is shown with her arm briefly draped around DiCaprio while holding Mr. Bezos' hand.
The video took to Twitter on Monday with the huge social media backlash being felt by the Amazon founder whose net worth is over $ 270 billion.
He jokingly tweeted a shirtless photo of himself behind a sign reading "Danger!" Fatal fall from the steep cliff ".
"Leo, come here, I want to show you something …" Mr. Bezos wrote in the caption of the post in a cheeky threat that has yet to elicit a response from Mr. DiCaprio.
Many on social media have suggested, however, the Amazon founder has nothing to worry about as Ms. Sanchez is no DiCaprio type.
Mr Bezos and Sanchez have been dating since January 2019, when they dated after the shocking news of the divorce of the founder of Amazon and his wife of 25 years.
Ms. Sanchez, 51, is an American news anchor, entertainment reporter, media personality and actress.
The couple have traveled around the world to visit India, the Caribbean and recently bought a $ 78 million home in Hawaii.
Meanwhile, DiCaprio has been dating 24-year-old model and actor Camila Morrone since December 2017.