A glimpse of Tyler Perry's $100 million mansion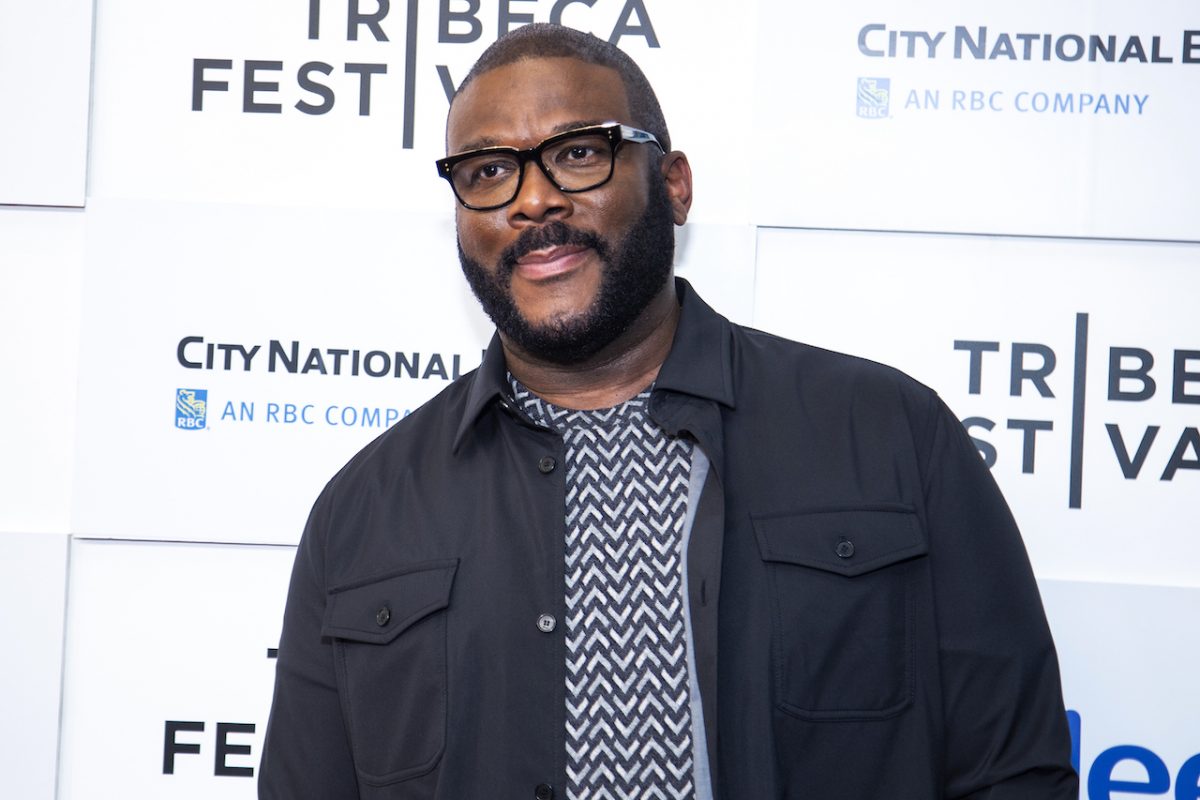 Tyler Perry remains a force in Hollywood. Perry writes, produces and directs most of his projects, even starring in many of them. In recent years, he has shown the fruits of his labor. Recently, images and videos of the exterior scenery of Perry's $100 million mansion in Georgia have resurfaced online.
Tyler Perry has been building the $100 million mansion for a few years
Perry reportedly worked on the estate for a few years. From the looks of a social media video of a bird's eye view of the property, it appears the front and back of the property are empty lots, apparently without a pool at the time. where the video was taken. He purchased the 856 acres in 2013.
It was later revealed that Perry built the 35,000 square foot mansion and expanded the property to sit on 1,200 acres. The house will include 8 bedrooms and 12 bathrooms. Additionally, the remodel includes a large lap pool, a private runway for her private plane, and a huge property entrance, as reported by The Jasmine Brand.
Perry's Mansion is a statement that anything is possible with hard work and consistency. He was once homeless as he honed his craft and pursued his dream of being a content creator. Now there are streets named after him.
He recently made history as the first black studio owner
Apart from his personal treats of his success, Perry continues to be successful in business. In 2018, he announced that he had purchased new land to build a studio outside of Atlanta. The studio would be used for all original productions and would allow others to rent the space to do the same.
The 330-acre Tyler Perry Studios feature spacious grounds and state-of-the-art production facilities. It is the largest entertainment studio in the country, bigger than Disney, Warner Bros and Paramount combined.
With the studio, Perry made history as the first black man to own a movie studio. In an interview with the LA Times, he talked about his favorite part of the studio: 12 sound stages named after groundbreaking African-American artists, including Oprah Winfrey, Denzel Washington and Whoopi Goldberg.
The Madea staple spoke passionately about the importance of his new studio when he accepted the Ultimate Icon Award at the 2019 BET Awards, saying:
The studio was once a Confederate Army base, and I want you to hear this, which meant there were Confederate soldiers on that base, plotting and planning how to keep 3.9 million Negroes enslaved. Now this land belongs to a nigger.
With his own studio, movies, plays, TV studios and everything in between, Perry was declared a billionaire. As of April 2021, Forbes estimated his net worth at $1 billion. The difference between Perry and many other creators is that Perry owns all of his content, which is a huge collection dating back to the 1990s.
RELATED: Tyler Perry saved a struggling comedian from leaving the industry