10 Double French Manicure Designs for Summer Nail Art Inspiration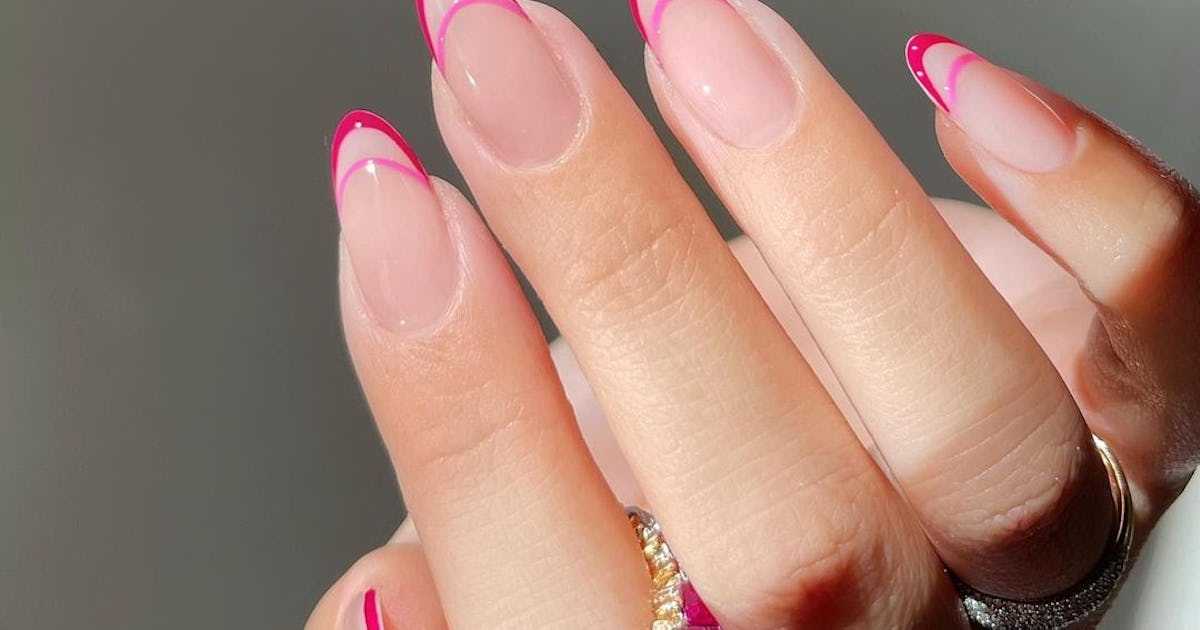 Arguably one of the most classic nail designs, the French manicure has been around for decades, but nail artists keep coming up with new ways to make French tips look fresh.
Just when you thought the look had already been remixed in every possible way, a new iteration of the French manicure came on the scene: here is the double French manicure. This modern take on the classic (think of it as the trendy French manicure, little sister Gen Z) is flooding Instagram feeds, and it's easy to see why.
With celebrities like Kourtney Kardashian and Jennifer Lopez following the trend, this is the perfect minimal summer nail art that can be uniquely adapted to suit any aesthetic. Whether you prefer DIY, natural nails with gel polish, or love super long acrylics, there's a way for you to try the trend. The number of color combinations to choose from is endless, and you can opt for two thick stripes of polish, thin minimalist lines, or experiment with both.
If you need more screenshot inspiration before your next trip to the nail salon, expect to check out 10 of the chicest double French manicure ideas to kick off summer 2022.